Today's celebration for National Principals Month is Paul Thompson. Mr. Thompson been in the FIS for years, but he is also an alumnus! Mr. Thompson - thank you for your dedication to your alma mater, its students, families, and community! #WeAreFrankfort #FISelevate #PantherPride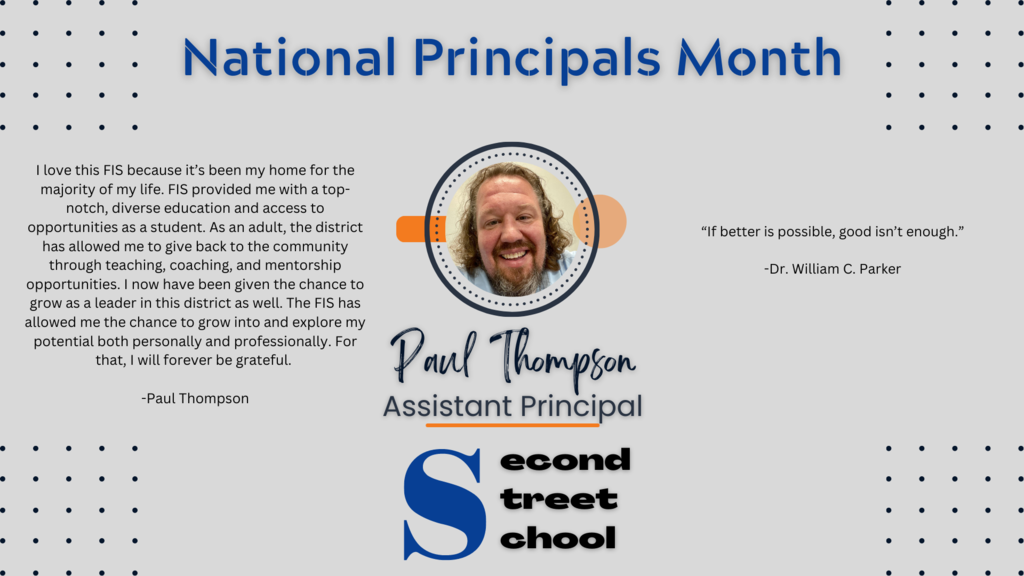 One last call for board of education member applications! See the graphic below for details. Applications must be returned by Thursday, 10/27/22 @ 3 p.m. The application can be accessed at this link:
https://bit.ly/2022FISBoardVacancyApplication

KDE released KY Summative Assessment data today via
www.kyschoolreportcard.com
. We are very proud of the growth our students and schools have shown. We are ready to use this data as a baseline to move instruction forward post-pandemic! #FISelevate #WeAreFrankfort #PantherPride

We continue our celebration of National Principals Month by celebrating Samantha Sams, principal at Second Street School. Ms. Sams is a servant leader who loves her students, families, staff, and community. Thank you for all you do! #FISelevate #WeAreFrankfort #PantherPride

It's National Principals Month! Let's begin by celebrating Craig Foley, assistant principal at FHS. Mr. Foley has been in the FIS for 20 years and has a passion for education and building relationships. Thank you for all you do! #FISelevate #WeAreFrankfort #PantherPride
Our Thanksgiving Lunch will be here before we know it! Due to this being such a popular event, we have determined the need to split Thanksgiving lunch into two different days. See the link below for specifics. We ask that you please purchase tickets ahead of time, if you want to come and eat lunch with your child! We will not be accepting cash! Scenario 1: You have a Kindergarten student and a 2nd grade student - you would need to buy one meal ticket for yourself for November 15th. You can sit with both of your students at their given lunch time but you can only eat once. Scenario 2: You have a 3rd grader and a 5th grader. You will need to buy a ticket for November 15th and November 17th since their Thanksgiving lunches fall on different days.
https://bit.ly/sssthanksgiving

Congratulations to our own Audrey Gilbert, a senior at FHS, for being named as an inaugural officer of Educators Rising Kentucky. Audrey has been named as not just any officer, but as the president! We are so proud of you, Audrey! #FISelevate #WeAreFrankfort #PantherPride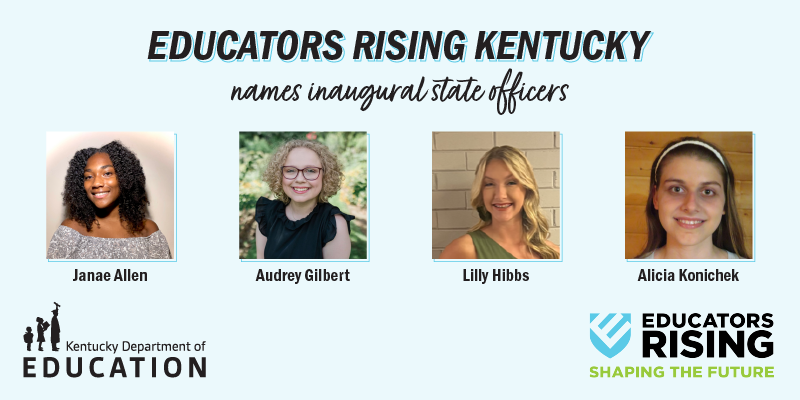 🏀SSS Boy's Basketball Open Gym TOMORROW at SSS! 3 to 4:30 6th through 8th grades 4:30 to 5:30 4th and 5th grades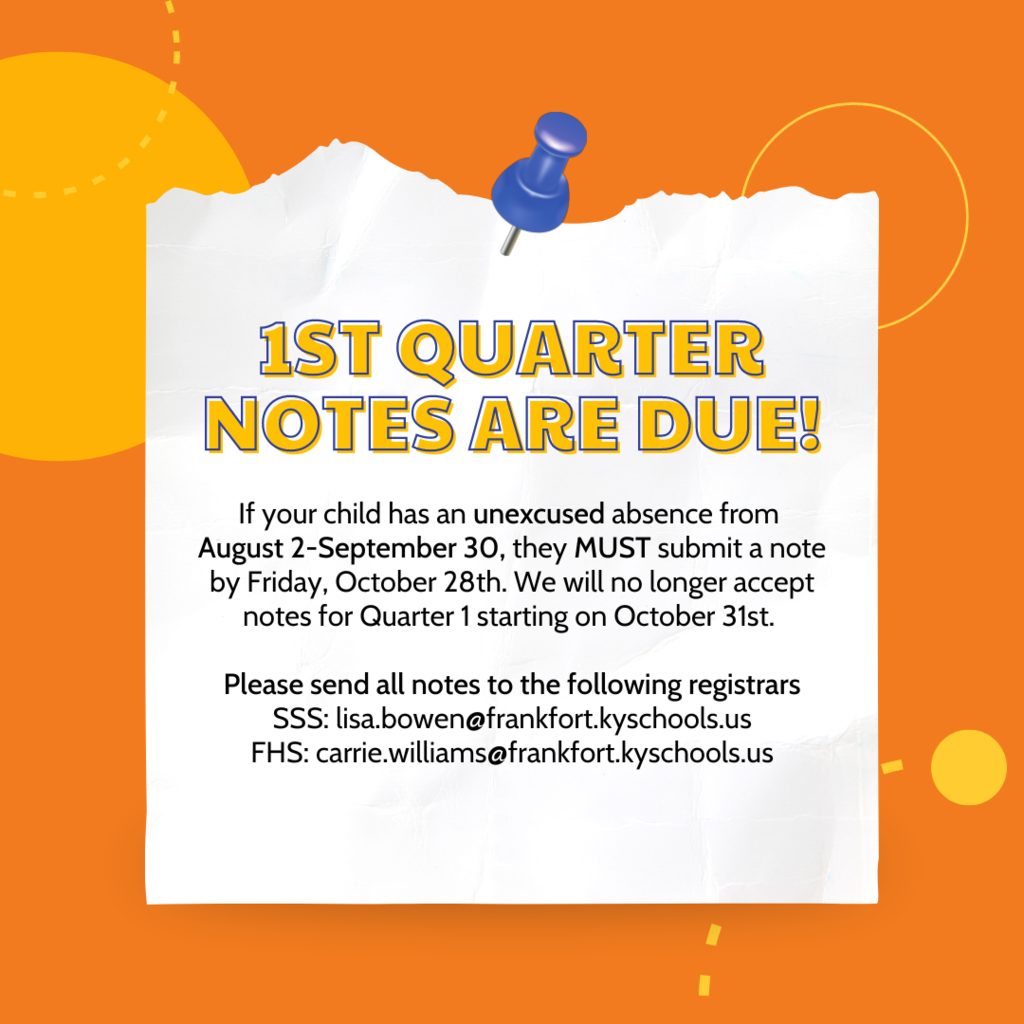 REMINDER - applications for our current Board of Education vacant seat will be accepted through the end of the day on Monday, October 10, 2022. Please see the graphic for details. If you have any questions, please email the superintendent at
sheri.satterly@frankfort.kyschools.us
.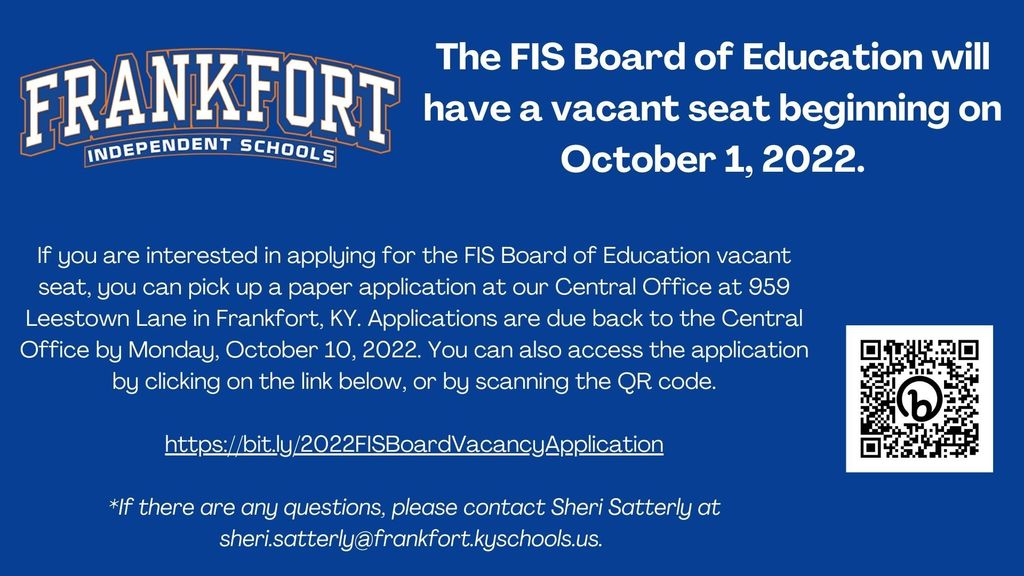 Come one, come all! Please join us on Friday, September 30 for a community-wide pep rally! Details are in the graphic below.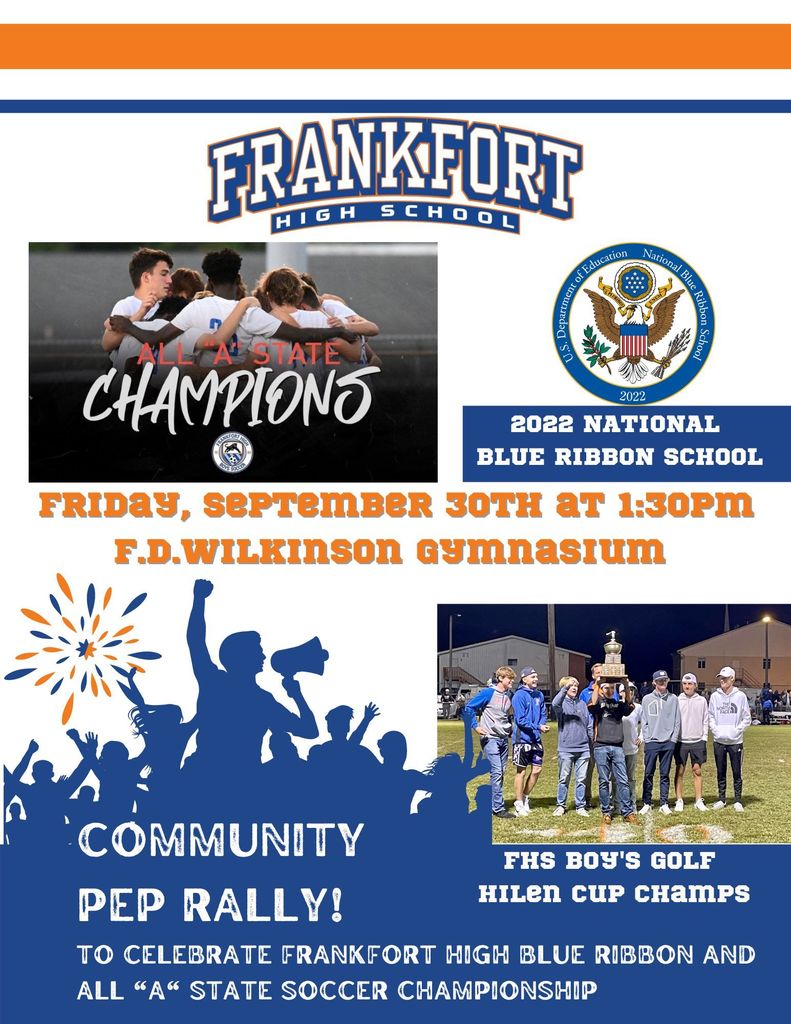 Your FHS Panthers are All 'A' State CHAMPS in Boys Soccer! F-RAH! #FISelevate #PantherPride #WeAreFrankfort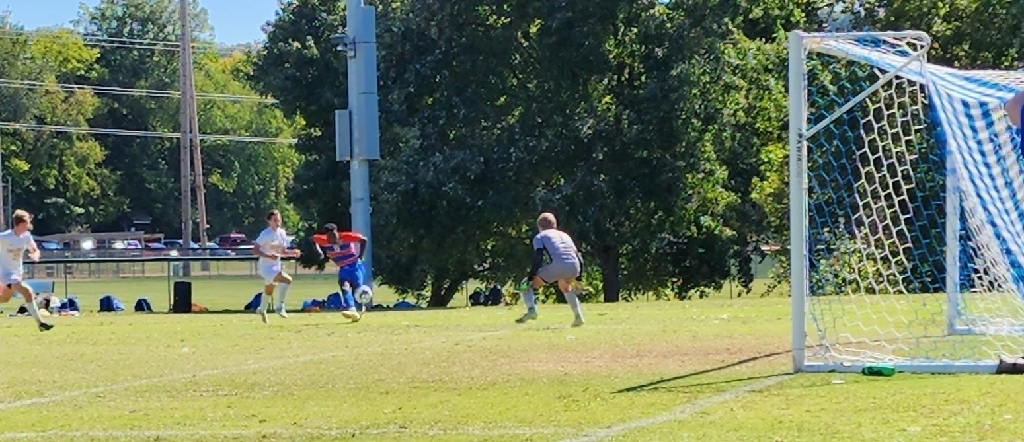 FHS Boy's Soccer kicks off at 1 in the All A State Tournament! FHS Students are FREE, just need to sign in at the gate. Ticket link for all others:
https://gofan.co/app/school/KY87384
Let's Go Panthers!
Homecoming Parade begins at 12:30, Kickoff at 7:30, Homecoming Court at Halftime! Check the live feed for the parade route and alumni tailgating spaces. Gate is cashless! Purchase ahead of time at
https://gofan.co/app/events/634616?schoolId=KY2763
or pay with card at the gate!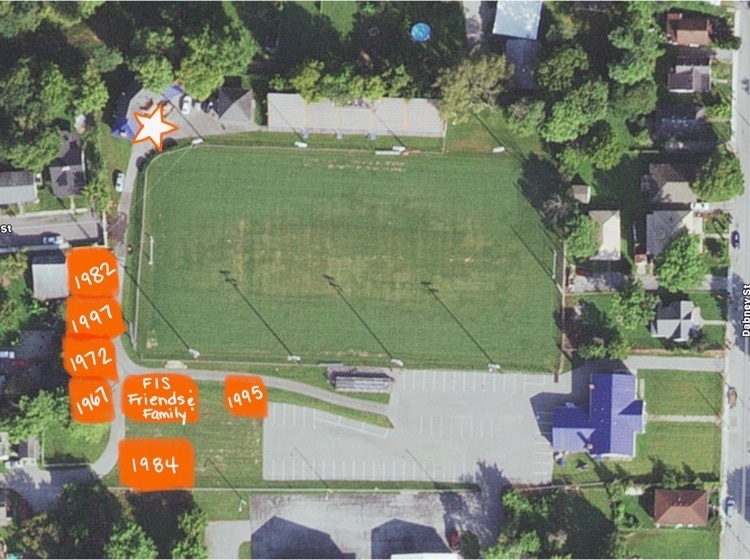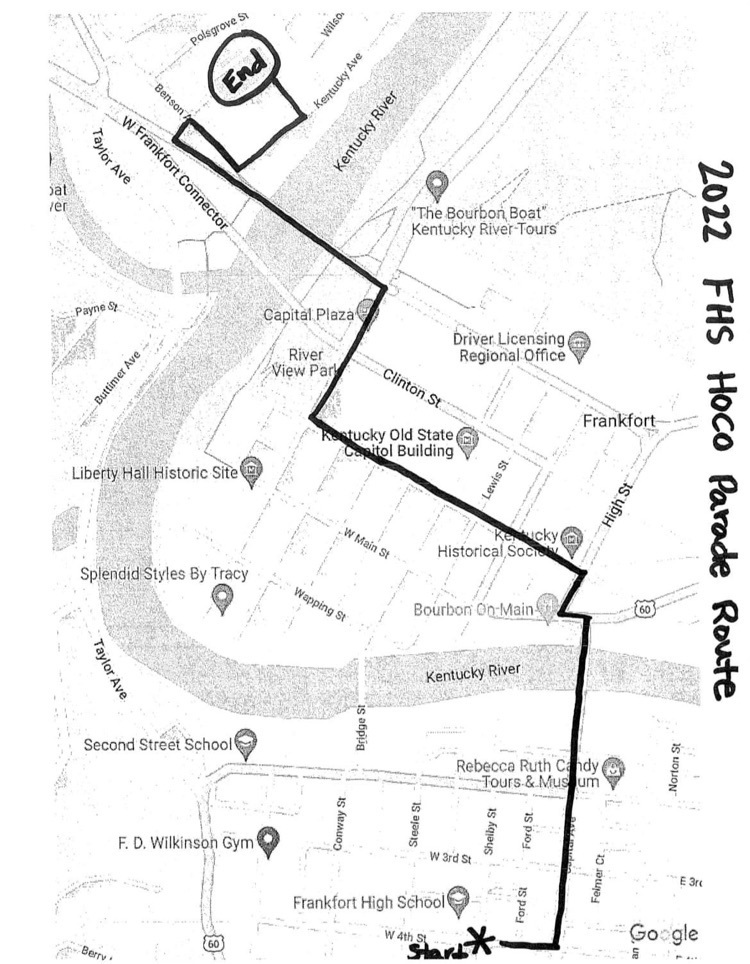 The FIS Board of Education will soon have a vacant seat. If you are interested in applying for the vacant seat, please see the graphic below for information on how to apply. The application can be accessed at this link:
https://bit.ly/2022FISBoardVacancyApplication
.

The Frankfort Independent Schools are in need of bus drivers. Who wants to come be a Panther?! #WeAreFrankfort #PanthersPride #FISelevate
Garden club is meeting again! (9/29). We have some beautiful bouquets to create and seeds to save before Fall Break. If your student wants to be a part of Garden Club- you must please complete the form below. 💚 Garden Club meets on Thursdays from 2:45-3:45!
https://forms.gle/PHej7dvZeeNXigh99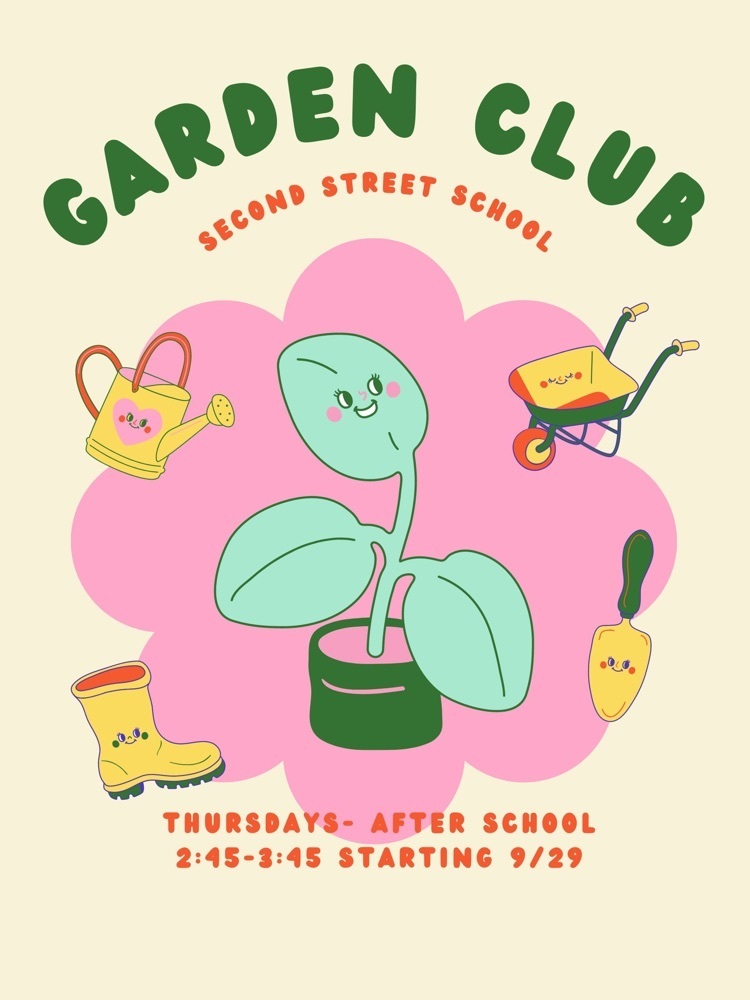 SSS Families, Please see the attachment for transportation changes this week! (The changes can also be found in your email or on Instagram and Facebook!)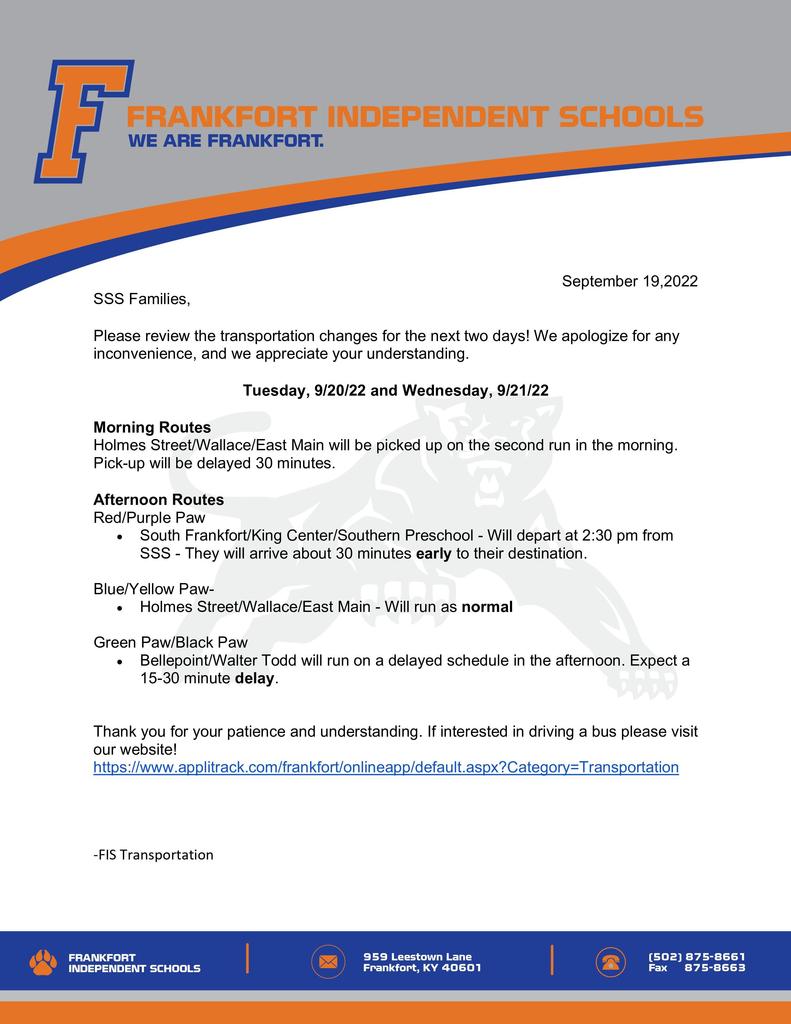 Frankfort High School has been named a 2022 Blue Ribbon School by the U.S. Department of Education. FHS is one of 5 schools in Kentucky named, and the ONLY high school! More info to come regarding this wonderful honor! F-rah! #FISelevate #PantherPride #WeAreFrankfort