💙🧡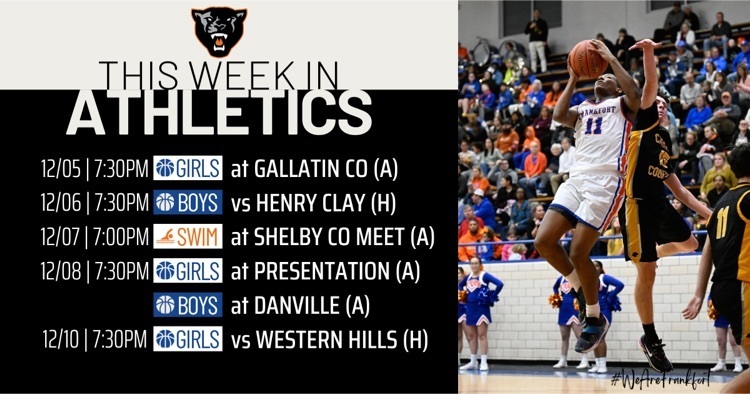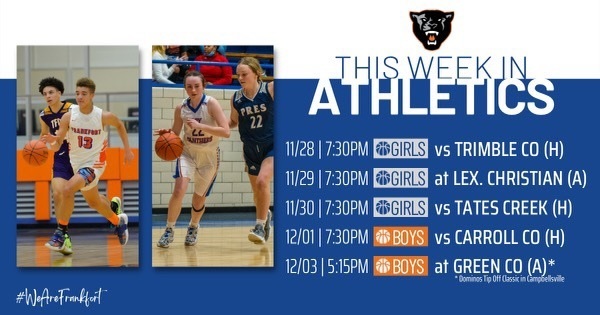 From the Frankfort Independent Schools -- thank you! We are thankful for our students, faculty/staff, families, and community. We are thankful to have you on our team because we are better together! Happy Thanksgiving! #FISelevate #WeAreFrankfort #bettertogether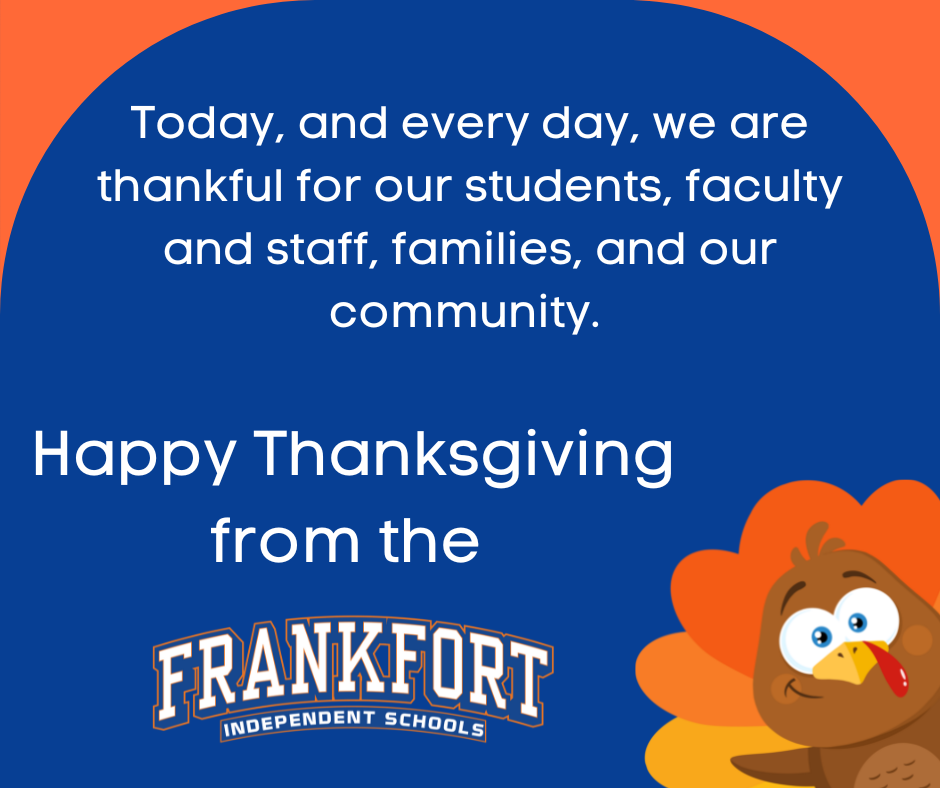 Come out and support the FHS junior class fundraiser, and support all of our classes in the FHS Powder Puff game! Saturday, November 19th 7:00 p.m. Sower Field Tickets are $6. You can use the QR code below to purchase tickets.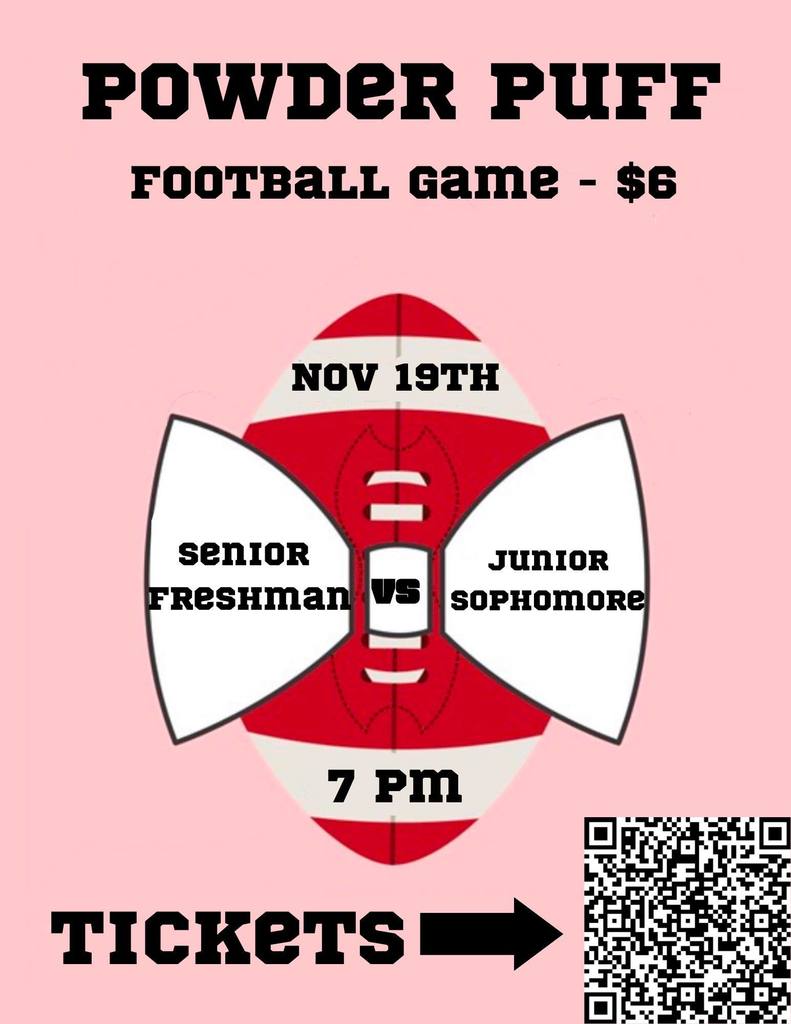 FIS Families, We had a pipe burst at Second Street, which has resulted in no heat in the building for tomorrow. School will NOT be in session for FHS, SSS, and FELA for Friday, November 18. This will be a traditional "snow day" with no NTI. Athletics will continue as planned.

Today is National Education Support Professionals Day. In the FIS, we wouldn't be able to do what we do without ALL of our support staff. We thank you, for everything you do for our Panthers and Cubs! #bettertogether #FISelevate #WeAreFrankfort #PantherPride #CubPride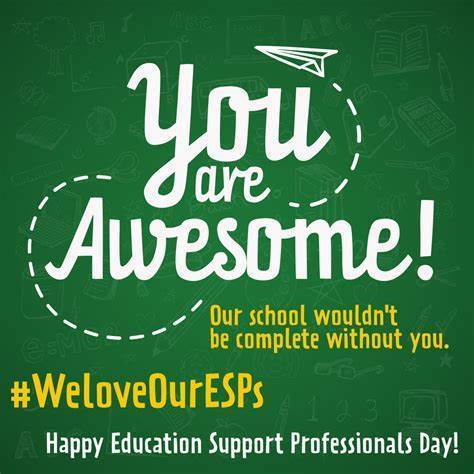 Panthers and Panther Cubs - we are excited to see everyone back at school tomorrow, and hope everyone returns safe and healthy! If you have NTI packets to return, please bring those to your teacher(s) tomorrow. See you all tomorrow! #FISelevate #WeAreFrankfort #PantherPride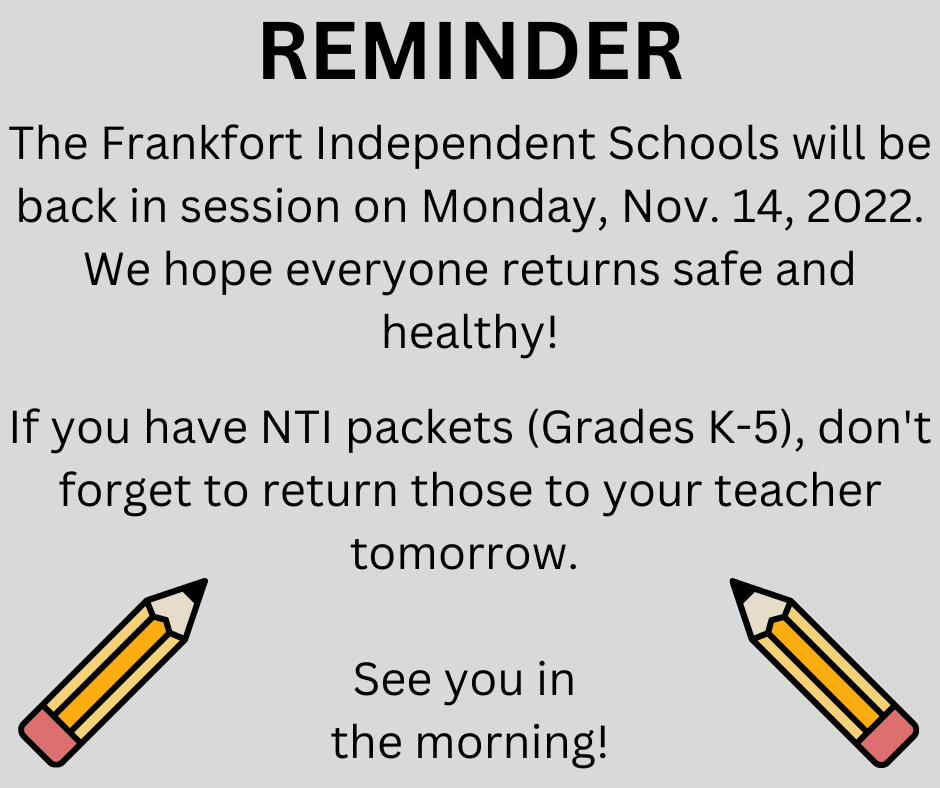 🏀SSS Boy's Basketball has their first home game tonight! 6th grade tips at 5:30, 7th and 8th to follow. Tickets can be purchased using the link below or purchased at the door with a credit or debit card. Let's go, Cubs!
https://gofan.co/app/events/774712?schoolId=KY2763

The FIS is excited to announce that both SSS and FHS have achieved Family Friendly Certification through the KY Collaborative for Families and Schools with the Prichard Committee. We are so proud of our schools and our community! #FISelevate #bettertogether #WeAreFrankfort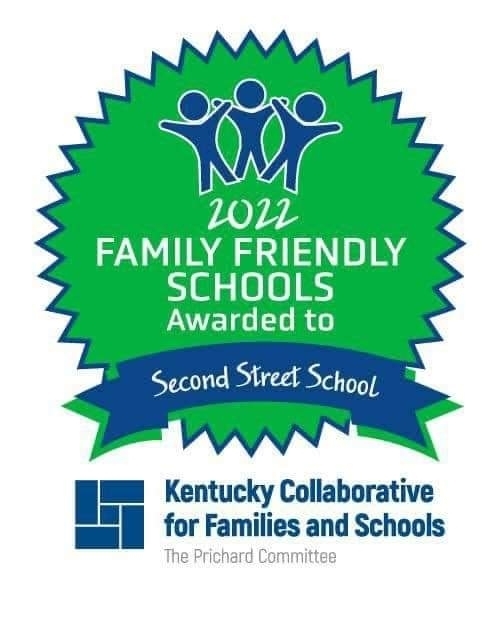 Panther and Cub Families - due to very low attendance of students and staff, we will be using 3 NTI days for November 9-11, 2022 and return to school on Monday, November 14, 2022. Please see the graphic below for more information. Contact your school if you have any questions.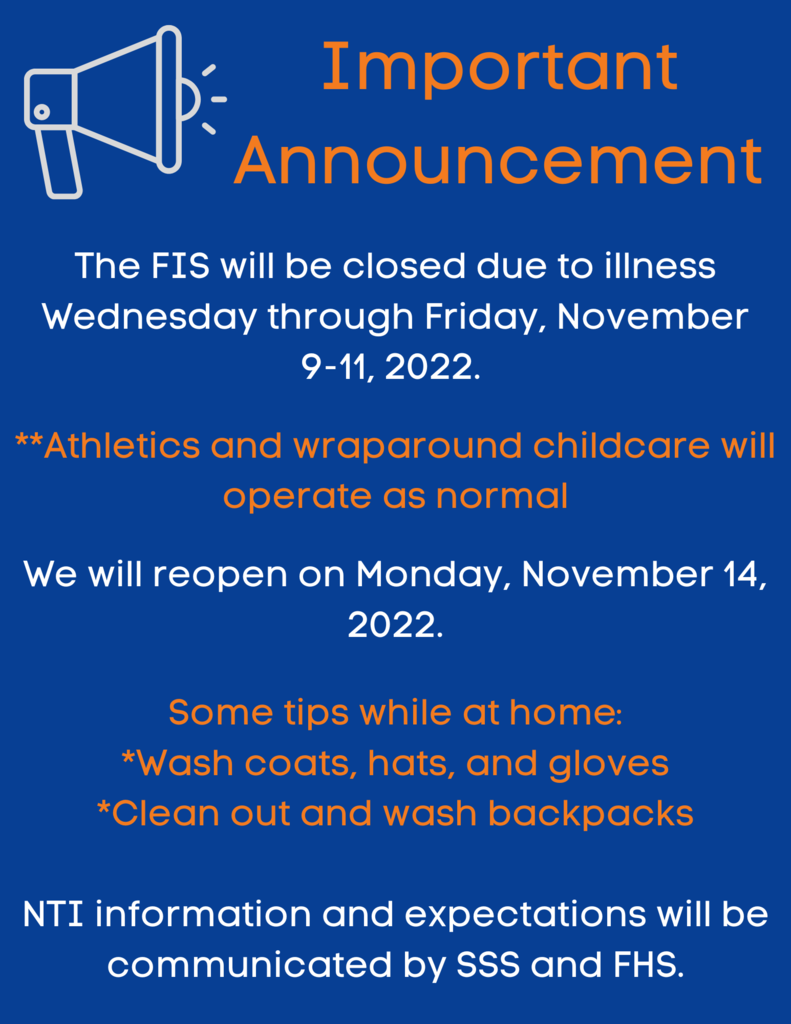 Please see below for info regarding a Bridge Street road closure on 10/31.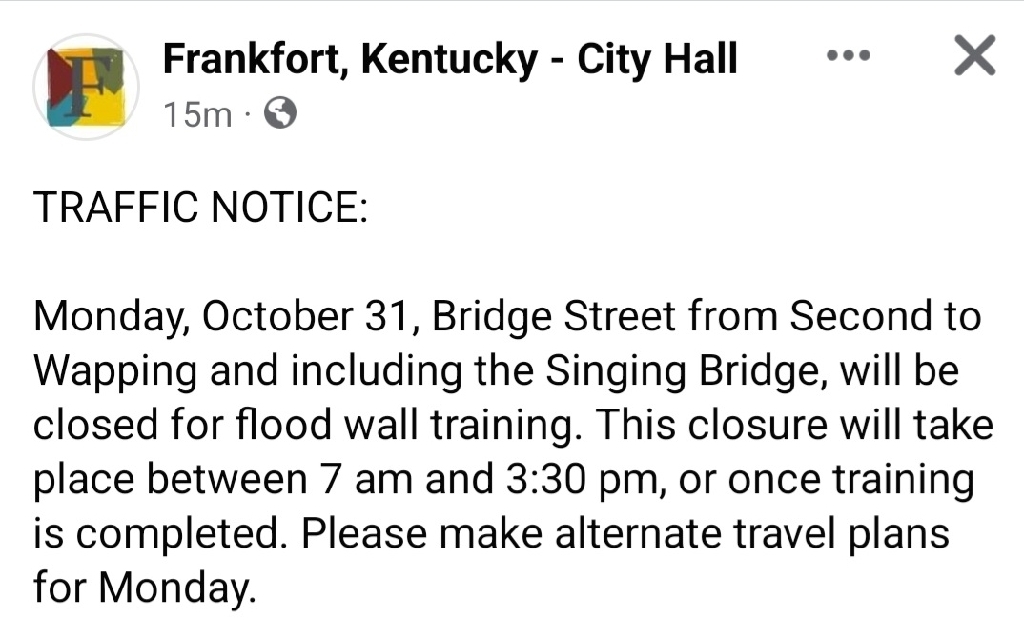 **Exciting News! ** With great pleasure, the FIS Board of Education appoints its newest member, Ms. Sabrina Gordon. Ms. Gordon is a 1999 graduate of FHS. We appreciate Sabrina giving back to her community and our school district. #FISelevate #WeAreFrankfort #PantherPride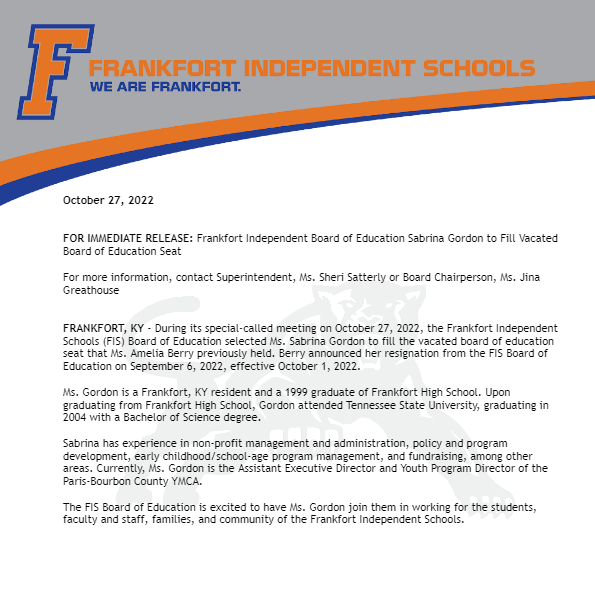 Happy National Principals Month to FHS principal, Mr. Tyler Reed! Mr. Reed comes from a family of educators and loves the Frankfort Independent Schools and its community. Thank you for all that you do, Mr. Reed! #FISelevate #WeAreFrankfort #PantherPride

Today's celebration for National Principals Month is Paul Thompson. Mr. Thompson been in the FIS for years, but he is also an alumnus! Mr. Thompson - thank you for your dedication to your alma mater, its students, families, and community! #WeAreFrankfort #FISelevate #PantherPride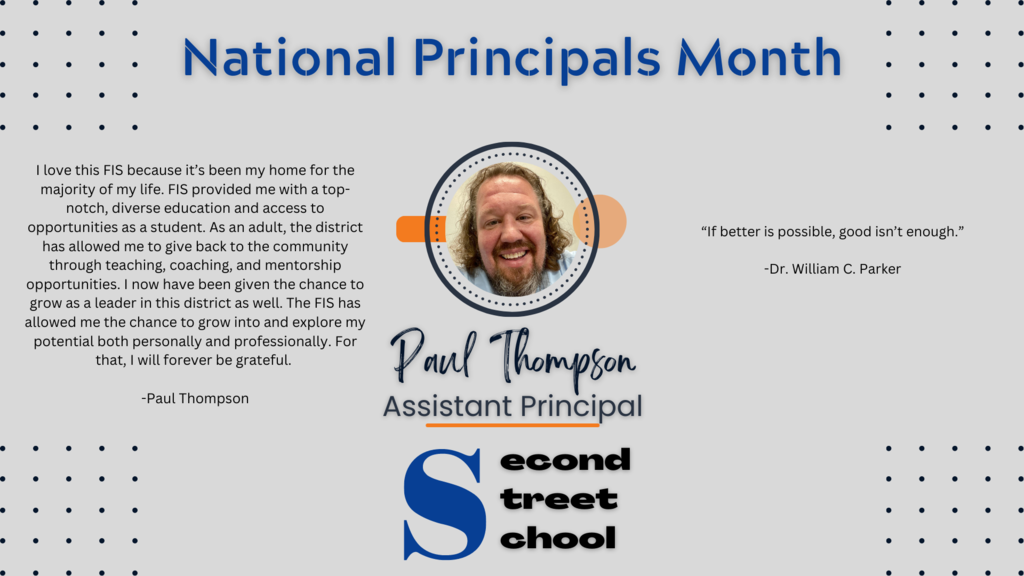 One last call for board of education member applications! See the graphic below for details. Applications must be returned by Thursday, 10/27/22 @ 3 p.m. The application can be accessed at this link:
https://bit.ly/2022FISBoardVacancyApplication

KDE released KY Summative Assessment data today via
www.kyschoolreportcard.com
. We are very proud of the growth our students and schools have shown. We are ready to use this data as a baseline to move instruction forward post-pandemic! #FISelevate #WeAreFrankfort #PantherPride

We continue our celebration of National Principals Month by celebrating Samantha Sams, principal at Second Street School. Ms. Sams is a servant leader who loves her students, families, staff, and community. Thank you for all you do! #FISelevate #WeAreFrankfort #PantherPride

It's National Principals Month! Let's begin by celebrating Craig Foley, assistant principal at FHS. Mr. Foley has been in the FIS for 20 years and has a passion for education and building relationships. Thank you for all you do! #FISelevate #WeAreFrankfort #PantherPride